TIM BERRIMAN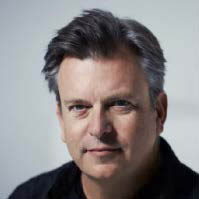 Tim has worked in the production industry for over 20 years. A move to the UK in the late 90s saw him working for Saatchi & Saatchi London as a TVC Producer, working on some of its most creative work, including British Airways, the Army before moving into the production arena. Tim worked for two of the major stalwarts of the UK production industry, BFCS and Garrets.
Returning to Sydney in early 2000, Tim worked at Pod Film before stepping into the role of Senior Producer at Luscious for 12 years, working on some of the biggest and most award-winning work in Australia.
Before setting up and co-founding Merv Films, in 2016 he set up and ran Flint, which was the first of a truly integrated stills and motion production company and grew it to be one of the major players in the Australian advertising industry.
Tim's experience in both Agencies and Production Companies, producing TVCs, Branded Content and Stills has given him an depth of knowledge and understanding of the working of all sides of production.
---
DAMIEN TOOGOOD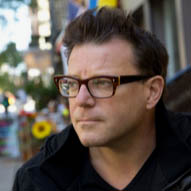 Damien's trademark understated comic style has been in demand from the worlds largest brands across the planet. But first the back story.
Starting with a B.Comm (Marketing) at UNSW, Damien oddly moved into photography, an early passion. As the saying goes 'hustle beats talent, when talent doesn't hustle.' Working in Los Angeles as a photographer, Damien attended USC, America's premiere film school.
Cut to many years later and Damien has worked across every major market on the planet. His recent work in the USA and Canada include major launches for CHRYSLER, IKEA, HYUNDAI and many others. In his native Australia, he has directed campaigns for VODAFONE, the launch campaign for DOOR DASH, as well as work for every other major brand in Australia over approximately 300 spots.
He directed the launch campaigns for COCA COLA and GM in CHINA, IKEA in INDIA, DODGE for the UAE. It would be much quicker to list the countries Damien hasn't worked in, than has.
His awards include Grand Prix at Cannes, D&AD, One Show and New York Festivals awards, a prestigious Communication Arts in LA, as well as craft awards for direction and cinematography. He holds an O1 visa with American residency.
---
PETE HENDERSON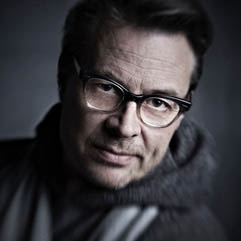 Despite graduating from high school with a 52 average, Pete managed to charm his way into Ryerson University where he would study film. It was at Ryerson where he would learn cinematography, screenwriting, editing, sound, and really get the opportunity to uncover the real Pete Henderson. To this day, he's still two credits short of graduating, which will hinder his ability to teach someday.
The real Pete Henderson, it turns out, became a prolific and revered director. Just ask him. Pete won numerous music video awards for bands like The Tragically Hip and Blue Rodeo. He also gained notoriety for directing famous ad campaigns, but he's got a stylish and aggrandizing website if you want to know more about that. Running concurrently to his advertising career, was secret writing and small films. In an attempt to save his flailing marriage, Pete and his now ex-wife dipped into their retirement fund to produce a film. The reception to this film was much more successful than their 20 year relationship.
Pete continues to participate in podcasts, screenwriting and teaching Jazzercize as a way of rounding out his commercial career.
One more thing – if you share an affinity for 70's soft rock, Pete can be found at the Orbit Room in Toronto the last Thursday night of every month where a Steely Dan cover band plays the same songs over, and over, and over again.
---
SEAN DUNNE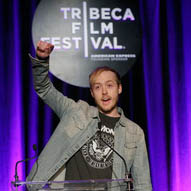 Sean Dunne made his feature-film-directing debut with OXYANA, a portrait of a small coal-mining town caught in the grips of the Oxycontin epidemic. OXYANA premiered at Tribeca Film Festival in 2013 where Dunne won the award for Best New Documentary Director as well as Best Documentary Feature.
Dunne has released at least a documentary a year for the last 10 years and has received nine Vimeo Staff picks. Dunne has directed several short documentaries including: THE ARCHIVE (which premiered at Sundance in 2009 and was nominated for an Emmy in 2011) and AMERICAN JUGGALO (named documentary of the year in 2011 by the website Short of the Week). In 2015, Sean Dunne released the micro-feature FLORIDA MAN as well as a feature about online sex workers titled CAM GIRLZ. In 2016, Dunne was awarded the prestigious Vanguard award at the San Francisco Doc Fest.
Hailed as the "master of fringe Americana" for his ability to realistically capture outliers in our culture, who are normally ignored, marginalized or ridiculed.  Dunne showcases people with rich stories and profound views on the human experience. By shining a light in the corners of America, Dunne shows us that we're all a lot more similar than we may think.
As a commercial director, Dunne has brought his devotion to the craft and unmatched intimacy to clients that include ROYAL CARIBBEAN, TRUTH (premiered during 2017 Grammy's), NEST, ETSY, DELTA, AT&T, SHELL, CHASE, NIKE, BANK OF AMERICA (aired during 2013 Oscars), MICROSOFT, HTC, GOOGLE, BACARDI, SPECIAL OLYMPICS, NUROFEN, SUNDANCE and ANCESTRY.  In 2016, Dunne directed a documentary film about Romanian hackers for NORTON which won at One Screen for best documentary as well as received a Golden Lion at Cannes.